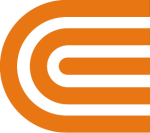 Dear Retiree,
IMPORTANT: Please read carefully
This is to notify you that starting in March 2022 you will be receiving your retirement check on the 10th of each month. To help transition from the current payment on the first of the month, we will be splitting the January and February payments into two pieces.
70% of your benefit will be paid on January 3, 2022 and February 1, 2022
30% will be paid on January 10 and February 10, 2022
You will receive 100% of your March benefits on March 10, 2022
If applicable, your healthcare contributions for January and February will be deducted from the 70% payment you will receive on January 3 and February 1, 2022
Going forward, if the tenth of the month falls on a weekend, then your payment will be effective with the first business day preceding the 10th of the month.If you are still receiving a physical retirement check, your physical check will contain the same prorated benefit amounts as noted above, and you will receive two payments via physical check in January and February which will be subject to the normal postal service delivery process in place today. Physical checks are mailed a few days prior to the actual monthly pay date but there is no guarantee that your physical check will be received by the tenth of the month.
As a reminder, you are able to initiate or change direct deposit instructions, as well as change your mailing address and tax information by accessing the retiree self-service portal. Instructions to create your login credentials in order to access the HRPayroll self-service feature can also be found on the site. Any questions related to this transition can be directed to the HR Service Center (HRSC) at Benefits@coned.com or at (800) 582-5056 Monday through Thursday 9am to 1pm.
Sincerely,
Susan Carson
Director, Benefits & Compensation