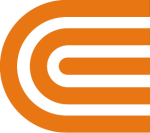 ORRA
ORRA - Orange & Rockland Retiree Association
The O&R Retiree Association (ORRA) was formed by a group of retired O&R employees in an effort to keep retired personnel connected. ORRA has officers elected to 2 year terms that help plan events and luncheons throughout the year. ORRA also publishes a quarterly newsletter with information pertaining to members and Association activities and events.

To become an ORRA member please complete and mail the ORRA Membership Form.

For additional information, contact any officer.
2021 Officers
Robert Huber, President
Susan Kogan, Vice President
Arlyne Berkowitz, Secretary
Frank Sendrowski – Treasurer
fsendrowski@optonline.net
1-973-839-2920